For any small and medium-sized business, achieving a high position on the search engine result pages is key to generating leads and sales online. For digital marketers, Search Engine Optimization (SEO) is perhaps the most important tool to improve a website's discoverability for both search engines and visitors, no matter the size of the business. 
With the evolution of online marketing, major search engines such as Google and Bing continue to upgrade their ranking algorithm when determining their search results. Hence, for your business to stay one step ahead in the competition, the SEO strategy needs to adapt to these changes. And that calls for using the right SEO tools – some free, some paid- to stay up-to-date in the fast-paced SEO industry. The use of best SEO tools helps to streamline your SEO efforts by performing your tasks quickly and as close to perfection. 
Here are some of the best SEO tools currently available to match your every need and bring about more visibility to your brand. 
The All-in-One SEO Tool
Ahrefs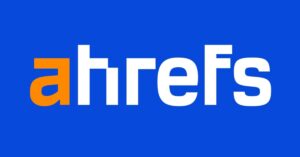 It is a complete suite of SEO tools to help users with top-notch information and investigation for any site. With a state-of-the-art web crawler that is optimized for speed, it ranks second to Google as the largest website crawler.
Key Features 
Site Explorer: This helps to get and analyze every essential data of your and your competitor's domains, including total backlinks, domain rating, organic keywords, total referring domains, total traffic, and traffic value.
Site Audit: Optimize your website by checking around 120 technical SEO issues. 
Keywords Explorer: Assists you in finding relevant keyword ideas with data-driven metrics such as search volume, SERP overview, keyword difficulty, and CPC. 
Content Explorer: Identify the top-performing content in your industry to grow leads and capture sales.
Rank Tracker: It allows to monitor keyword ranking based on the location over time. 
The Keyword Research SEO Tool
Google Keyword Planner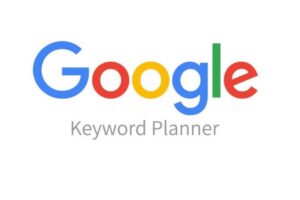 It is one of the best tools for keyword research. It can help you to generate relevant keyword ideas by analyzing keyword metrics such as search volume and competitiveness for your products, services, and target audience. Different parameters can also be used to filter the keywords, including adding a phrase or a term that is considered a potential keyword and generating the data for the term or phrase.
The Technical SEO Tools
Screaming Frog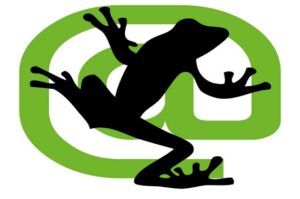 Screaming Frog is among the best desktop website crawlers for conducting technical audits of any website.  
Key Features
Check for broken links

Generate XML sitemaps

Discover duplicate content

Visualizing site architecture

Analyze page titles and metadata

Integrating with Google Analytics and more
SpyFu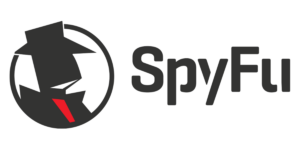 SpyFu is a competitor keyword research tool for competitive analysis. This amazing tool is used by businesses to identify the keywords that competitors purchase using Google AdWords for online advertising. SpyFu also matches search results with search terms to single out words and phrases that bring a high ranking on Google's Search Engine Results Page (SERP).
Key Features
SEO Research: Find your competitor's SEO keywords that are ranking in Google organically. You can then use these resources to devise competitive keyword strategies for your site to perform better in the SERP.
PPC Research: Track your competitor's PPC keywords to design more competitive PPC strategies for the ad space.
Keyword Rank Checker: Check competition keywords and how they rank.
Keyword Research: Keyword research and advice for your Google Ads for increased traffic and chances of conversion.
The Link Building SEO Tool
Majestic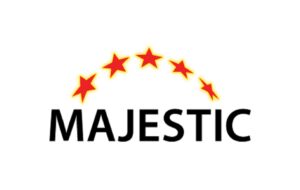 When it comes to building a long-term link-building strategy, Majestic remains a classic tool of choice. It has a huge database of Link Intelligence data gathered by robots, especially their historical index of links that make them stand out from other link-building tools. 
Key Features
Site explorer to trace reliable websites for link building.

Majestic campaigns to observe metrics of websites.

Link context to find relevant links and their description.

Filter report to get relevant metrics applying different filters.

Compare metrics of two websites.

Competitor analysis to track the backlink profile of competitors.
The Local SEO Tool
Moz Local

 It is a great local SEO tool that enables you to quickly audit your citations, a major factor in your local "map" rankings. A citation means adding online your name, address, and phone number (NAP) on another site, usually business directories like Bing Local, Yelp as well as Facebook business pages. You can manage your business listings simultaneously and also post and manage your social media accounts with Moz Local tool. 
The Rank Tracking SEO Tool
Authority Labs
What makes Authority Labs a great rank tracking tool is its Google Analytics integration with custom reporting of "not provided" keywords. Using Authority Labs, marketers can streamline SEO strategy to enable tracking global, local, and mobile keyword rankings.
Key Features
Local Rank Tracking: Track by country, city, and zip code.
Mobile Rank Checking: Everyday check on all major search engines.
Competitor Monitoring: Find out the reasons behind competitors' success.
Not Provided Keywords: Easy recovery of not provided organic keywords in Google Analytics.
The Free SEO Tools
Google Search Console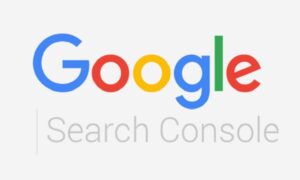 It is a suite of free, user-friendly SEO tools to identify issues on your site and augment your exploration to improve rankings in the SERPs. Once your account is set up, Google Search Console (formerly, Webmaster Tools) checks your site's Core Web Vitals issues and provides you with data to improve the domain visibility in Google. 
Key Features
Keywords: Find out keywords that bring more traffic to your website
Crawl Errors: See the crawl errors on your site. 
Google Index: See how well your web pages are indexed to the Google database.
Analytics and Metrics: Monitor your site's metrics like clicks, impressions, average click-through rate (CTR) of impressions vs clicks for each keyword. Besides, you can monitor, test, and track AMP pages for improved mobile usability. 
Microsoft Bing Webmaster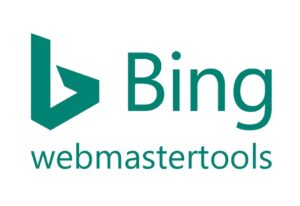 Similar to Google Search Console, Bing Webmaster Tools (Bing WMT) is a free Microsoft service that helps you to monitor and maintain your website's presence as well as performance on Bing Search, the overall health of your website, and find out how your audience is searching your site.  The unique SEO tools let you gain insight into the various aspects of your site with sections such as Reports & Data, Diagnostics & Tools, all together making Bing Webmaster a useful and effective SEO tool.
Key Features
Backlinks: Explore your sites' backlink profile providing information about the referring pages, domains, and anchor texts. 
Keyword Research: Find out the phrases and keywords that are used by your searchers along with their search volumes.
SEO Report: It provides a list of all technical errors found across the entire website and the total number of pages containing errors. 
Site Scan: It is a site audit tool that checks your site for common technical SEO issues.
Microsoft Clarity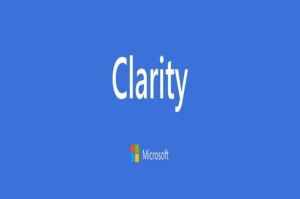 Microsoft Clarity is a free, easy-to-use analytics tool that provides information on your site usage statistics, heatmaps, and session recording. 
Key Features
Dashboards & Metrics: Track session counts, page view details, total users, and similar information.
Session Recording: Keep a tab on site visitors' mouse movements, scrolling, and clicks. 
Click maps & Heatmaps: Record clicks that can help in understanding the users' needs, and if they find any confusion with your site designs and layout.
Filtering & Custom Tags: Get useful insights from session recordings. 
Conclusion
With all the available SEO monitoring and measurement tools to choose from, it can be a tough proposition to make an informed decision. The SEO landscape is ever-changing, and it makes sense to try out several tools before making a decision to remain one step ahead of the game. The SEO tools on this list will ensure to optimize the website for performance and help businesses to grow organically through better search engine rankings. 
It can be challenging for small and medium businesses to integrate and analyze the nitty-gritty of SEO technicalities. Grove86 digital marketers are helping several businesses recognize the opportunities by following the best methods and latest trends that can help them grow consistently.